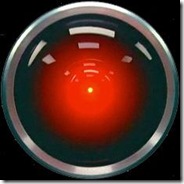 A virus has infected some laptop computers aboard the International Space Station.  The low-risk virus, designed to swipe passwords from online gamers, was identified as the W32.Gammima.AG worm. 
"This is basically a nuisance," said NASA spokesperson Kelly Humphries.  An investigation is underway to determine how the virus got on board the space station, which is floating more than 200 miles above the Earth.  "We'll do our best to track down how it got there and close that gateway," Humphries said.  "This is not a frequent occurrence but we have had viruses that have made their way on board before."
Only a handful of the 71 laptops currently on board the space station run Windows.  Those laptops will likely be updated with the newest patches and anti-virus software, something you think NASA officials would have done long ago.