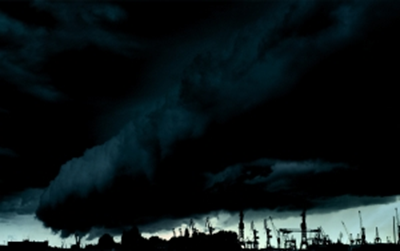 UPDATE:  Google has restored Thomas' service and data.  It turns out that Google had a very good reason to suspend Thomas' account.  However, Google will be reviewing its policies to hopefully be more transparent and allow for appeals.
Thomas Monopoly is having a really bad week.  Thomas (real name Dylan M.) was a Google fan: he owned Google stock, paid for Google storage, and had moved nearly his entire digital world to the Google cloud.  Then Thomas allegedly did something wrong, and Google terminated his digital life. 
Google accused Thomas of violating its Terms of Service and apparently killed his entire online presence.  Thomas lost his website, email accounts, banking info, student records, 7 years of correspondence, 4,800 photographs and videos, 200 contacts, 500 articles saved for scholarship purposes, Google Voice messages, all his bookmarks, documents, backups, calendar with doctor's appointments and important meetings, community calendars, medical records, and some very important notes.