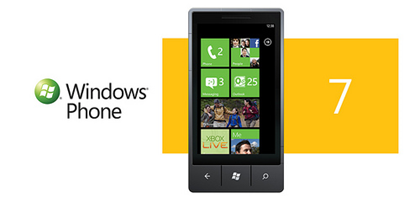 In spite of having a decade head start with Windows Mobile and the Pocket PC, Microsoft somehow completely missed the initial smartphone wave and is now playing a desperate game of catchup. 
Apple released its first iPhone in 2007, essentially defined the smartphone ecosystem, and jumped to an impressive early lead.  But with a more open platform and cheaper hardware, Google Android has grabbed a commanding 35% share of smartphone subscribers.  Apple is holding flat around 25%. 
Microsoft entered the smartphone market late in 2010 with Windows Phone 7 (WP7), which was already generations behind competing platforms and lacked key features like copy/paste and multitasking.  WP7 is also incompatible with previous versions of Windows Mobile, so existing users have no allegiance to the new Windows phones, and hence are just as likely to switch to iPhone or Android.  As a result, Microsoft's share of the smartphone market is only 8% and dropping.