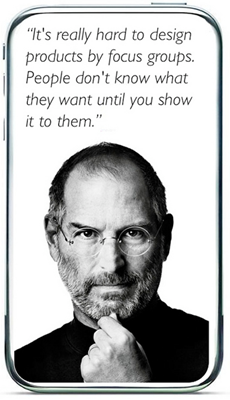 Apple is expected to announce the iPhone 5 today at a major press event.  A PriceGrabber survey in July showed that a whopping 35% of respondents want to buy the yet-unseen iPhone 5 when it hits the market.  The iPhone 5 is arguably the most anticipated tech product of 2011.  It's also the first major product released since tech legend Steve Jobs retired as CEO of Apple.
Mr. Jobs plans to remain Chairman of the Apple board.  COO Tim Cook has taken the helm as full-time CEO.  Cook had already served as Apple's temporary CEO a few times since 2004 when Jobs was on medical leave due to pancreatic cancer. 
Cook has done a great job running Apple's day-to-day operations while Jobs has been ill.  Cook is widely credited with getting Apple out of the hardware manufacturing business.  This helped the company reduce inventory levels, streamline its supply chain, and dramatically increase margins.
But a good businessman is not the same as a visionary technical genius.