While developing software, you may encounter errors that are recorded in the application event log: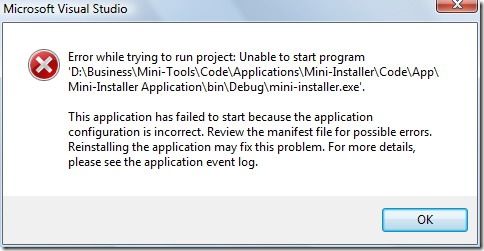 To view the application event log:
Click the Windows Start button.

In Windows Vista, type Event Viewer in the Start Search field.  In Windows XP, click All Programs, click Administrative Tools, and then click Event Viewer.

The Event Viewer window appears.  In the tree pane on the left, double-click Windows Logs, then click Application to see the list of application events.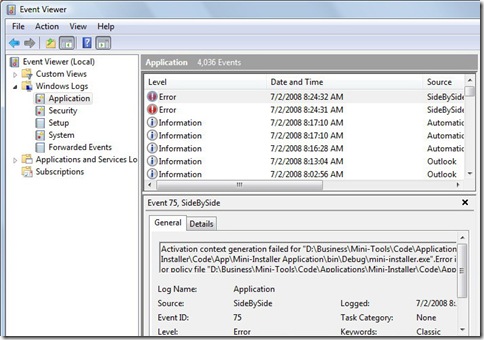 Article published on July 2, 2008
14 Responses to "How to Check the Application Event Log for Errors"
Leave a Reply