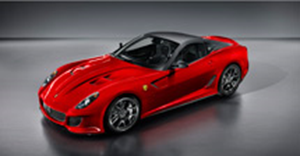 Update: It appears that Elite750 has already gone out of business.  As the Bill Gates character said in a Simpsons episode, "I didn't get rich by writing a lot of checks!"
Do you remember the "I Am Rich" iPhone app that did nothing and sold for the maximum $999.99?  Eight rich douchebags blew a grand on this waste of bytes before Apple pulled the app from its stores because the app lacked any useful functionality.
Well, it looks like the wealthy 1% have another opportunity to shell out big bucks on digital wares.  Elite750 is offering "The World's Most Exclusive Email Address."  Elite750 is restricted to 750 users worldwide… forever.  Signup is $7500, and the service costs $750 per month ongoing.  That's $16,500 for the first year alone.
Most people get their email for FREE from GMail or Yahoo, so what does the digital connoisseur get for all this extra dough?  Key features of Elite750 include email printout and forwarding to anywhere in the world, an emergency hotline, and access to an exclusive members club, whose benefits are undisclosed. 
But the true value lies in the Elite750 email address itself.  Like the "I Am Rich" app and a cherry red Ferrari, these money pits are surefire ways to flaunt your wealth, pick up chicks, and overcompensate for a small package.
I am not criticizing Elite750.  On the contrary, I think they're business geniuses for figuring out a clever way to fleece the rich.  Most wealthy people are not fools, which is why it can be challenging to get them to part with their money.  This is such a good idea that I'm getting ready to launch my own "Exclusive749" email club.
Article published on October 19, 2011
One Response to "Email for the Man Who Has Everything"
Gonzo Says:
October 19th, 2011 at 10:46 am

As you say, it's not easy to get the wealthy to part with money. The people who flaunt wealth are generally those that don't really have it. Unfortunately, the ones fleeced will be the people overspending themselves towards poverty anyway. If anyone, this sort of thing would appeal to inheritors and athletes who've fallen into relatively large sums of money without the knowledge and understanding to make the money last or work for them. And while it's easy to criticize an athlete who makes several million a year or a wealthy inheritor without business sense, the sad reality is that their earning potential is next to nothing by the time they hit 40. By the time they're 60, these "fleecing services" have made them complete non-contributors to the economy while the one doing the fleecing leverages the money to become one of the wealthy people fleecing the poor.
Leave a Reply