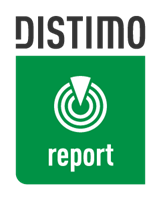 Distimo has released its Full Year 2011 Publication on the mobile app market.  This report provides data on how the leading app stores grew in 2011, indicates which store generated the most revenue, and lists the most downloaded apps of 2011.  The free report covers the app stores during the period of January through November 2011 in the United States.
Following are some of the key points in the Distimo 2011 report:
The Apple App store for iPhone generated about four times more revenue than the Google Android Market.
 
2011 was the year when in-app purchases and the freemium business model became one of the most important monetization strategies for developers.
 
Nearly all of the app stores more than doubled their number of available apps in 2011.
 
The Apple App Store for iPhone is the largest mobile app store in terms of revenue, and it remained that way over the course of 2011.  But the number of downloads in the US Apple App Store has been declining for nearly the entire year.  The lowest point coincided with anticipation for the new iPhone in September.
 
The top apps of 2011 across all mobile platforms were: Angry Birds, Facebook, Skype, Angry Birds Rio, Google Maps, iBooks, Angry Birds Seasons, Fruit Ninja, Talking Tom Cat, and Twitter.  Clearly the Rovio birds have nothing to be angry about.
Article published on December 21, 2011
Leave a Reply