The technological landscape is always changing, and application development is no exception. It is obvious that developers will use new tools, technologies, and frameworks as we move into 2023 to produce creative solutions that address the evolving needs of both consumers and enterprises. We'll examine some of the most important developments in contemporary application development that are expected to have an industry-wide impact in the upcoming year in this post. Well-managed projects are successful projects. The management or development team must choose the software development approach that is most appropriate for the project at hand if they are to manage it effectively. Every approach has a unique set of advantages and disadvantages and is used for varied purposes.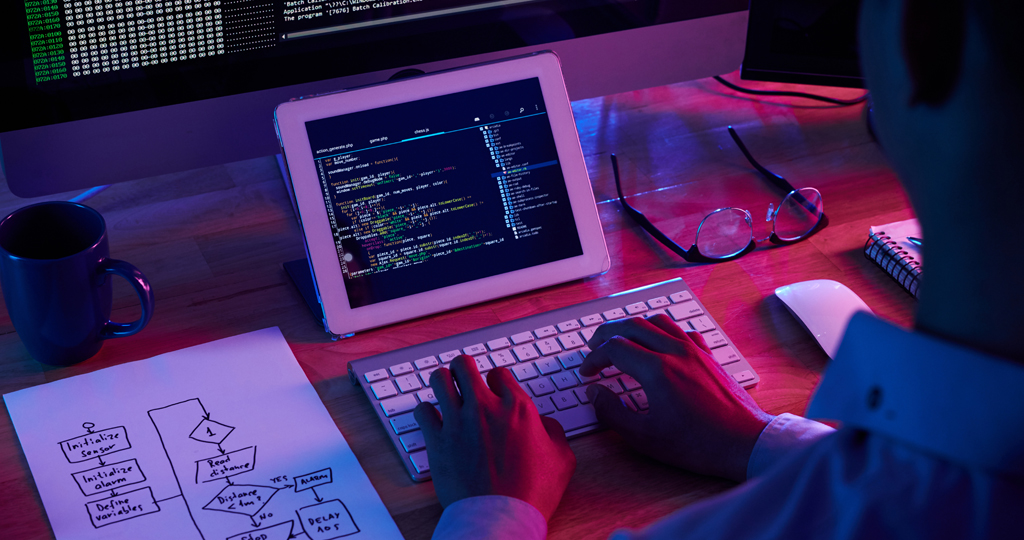 The Importance of the Most Recent Technology for Mobile App Development
The mobile app market includes anything from enterprise solutions to consumer-grade messaging apps, from high-performing medical solutions to consumer-grade apps. To create an app that is stable and functional, developers must always use the most up-to-date technology stack. Only the most widely used frameworks and libraries, which serve as the foundation for creating high-quality applications for numerous platforms like Android, iOS, Windows, etc., can accomplish this.
Mobile app technologies are available in the mobile app markets and can be used to create applications that work with Internet of Things (IoT) devices, offer social media integration, offer cloud storage services, or interface with other devices.
Use of Cloud Computing
Because cloud computing is revolutionizing application development, the field of cloud engineering is constantly changing. Businesses can simply scale their IT infrastructure thanks to this, which lowers costs and boosts agility. Because it offers on-demand access to resources and services, enabling businesses to concentrate on their core capabilities, cloud technology is being adopted at an ever-increasing rate.
Application developers can create and distribute programs in a dispersed environment utilizing cloud technologies, making it simple for users to access them from any place using any internet-connected device. This trend will undoubtedly continue as more companies decide to move their IT operations to the cloud as they realize the benefits of cloud computing.
AI and Machine Learning Technology
The way we engage with applications is changing as a result of advances in AI and machine learning technologies. The user experience is being revolutionized by AI and machine learning, from tailored suggestions to intelligent chatbots. The most recent example of this is ChatGPT. Applications may now learn from user behavior and preferences thanks to these technologies, making the user experience more tailored.
These technologies are used by developers to enhance application performance, maximize resource use, and cut maintenance expenses. The accuracy and efficiency of AI and machine learning algorithms increase as more data becomes available. As AI and machine learning technologies become more widely available to developers and enterprises alike, this trend in application development will continue to change.
Development of Cross-Platform Mobile Apps
An additional development trend in applications is the integration of mobile apps with other hardware and software. The popularity of mobile devices has increased demand for applications that work across many platforms and devices. As a result, developers are utilizing tools like APIs and SDKs to make it possible for mobile apps to easily integrate with other hardware and software.
The primary driver of this trend toward application integration is the requirement to provide users with a consistent experience across all platforms and devices. As more devices become connected and open up new possibilities, developers and organizations can anticipate that this trend will continue.
Enhanced Indigenous Cyber Security
As privacy and security have grown to be key concerns for both enterprises and users, improved native cybersecurity has become a crucial trend in application development. Also, it is crucial for apps to be secure and resilient given the rise in cyber threats.
Security is now a fundamental component of application development as developers include security features into their programs from the ground up. Features like encryption, authentication, and authorization fall under this category. Additionally, developers are needed to keep enhancing native cybersecurity as cyber threats change, ensuring that programs are safe and resilient.
Demand-Side Applications
On-demand apps include a review feature, GPS tracking, and push notifications in addition to using device location to suggest local providers for any services the app user may require. Customers have immediate access to the closest services they urgently need, and businesses can connect with their customers without having to bombard them with emails and push notifications.
For the hospitality business, the healthcare industry, and even traditional grocery stores, they have proven to be game-changers. Uber and Airbnb have made millions of dollars leveraging this trend in mobile app development!
Internet of Things
The internet of things has had a big impact on how modern life is lived. A network of sensors that happen to gather data from both machines and people makes up the potent new technology. IoT is an all-encompassing word used to describe the ecosystem of devices that interact with one another and share data in order to increase productivity and provide better customer service.
With the popularity of smartphones in mind, mobile app trends are here to stay as the field of mobile app development grows exponentially. Via specialized software, users may now access their desired services on their cell phones. The same is true since apps provide rapid, personalized services.
Wrapping Up
Recent technological developments and the rise of new development approaches have caused a significant change in modern app development. To be competitive in the modern digital environment, firms must create unique, user-friendly apps. The key methodologies and trends influencing contemporary app development will be discussed in this article.
Tags: app development, Development, development in 2023, modern app development